TRENDS IN GERONTOLOGY 2021 SERIES
A five-week series
developed by the Virginia Commonwealth University's Department of Gerontology, The Longevity Project for a Greater Richmond and Senior Connections.
WE STARTED 2021 WITH A NEW SERIES!
Five Tuesday evenings in the first quarter of 2021 were spent online with VCU gerontologists, providers, and researchers in an attempt to explore some of the latest trends in gerontology. Community members, students, and professionals were invited to learn and grow together. All sessions were offered online and free of charge to community members and professionals.
Join us in reviewing these exciting sessions through the exploration of five trends in gerontology!
LEAD PANELISTS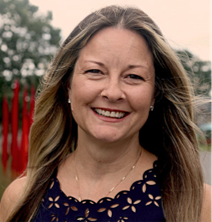 Ayn Welleford, MS (Gerontology), PhD, AGHEF
Associate Professor
Gerontologist for Community Voice
Co-Lead, Longevity Project for a Greater Richmond
Department of Gerontology, College of Health Professions
Virginia Commonwealth University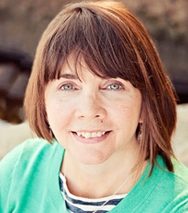 Gigi Amateau, MS, PhD
Director of Research and Evaluation
Longevity Project for a Greater Richmond
Department of Gerontology, College of Health Professions
Virginia Commonwealth University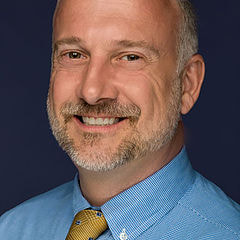 Jay White, EdD, MSG
Director of Education and Outreach
The Longevity Project for a Greater Richmond
VCU Department of Gerontology
Intersectionality, Inclusivity & Aging
Diversity in aging is a foundational principle in gerontology. As we age, we become more different and more distilled into our unique, incredibly complex selves. As we consider life at the intersection of age, gender, sexual orientation, and race, the critical call to action is for organizations and systems to celebrate intersectionality by focusing on inclusivity.
Join us on journey into intersectionality and inclusivity!
February 9, 2021
6:00 – 7:00 pm Eastern Time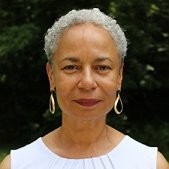 Delores Kimbrough is the owner of Kimbrough Consulting. Kimbrough Consulting helps organizations to share ideas and make decisions through the art of facilitation and strategic planning.
Delores excels at designing and facilitating engaging group experiences for corporate, nonprofit, and higher education organizations.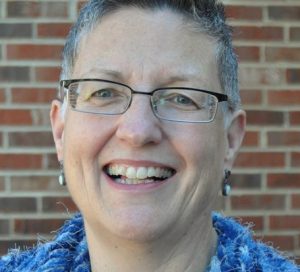 Dorothy Fillmore is a long-time member of Richmond Virginia's LGBTQIA+ community and recently retired from VCU, where she worked as an academic advisor/advising administrator for thirty-five years. At VCU, she served on Equality VCU, a committee which advocates for the full inclusion of LGBTQ faculty, staff, and students.
Dorothy is currently working on a writing and research project designed to highlight the life and work of Stephen Lenton, an LGBTQ and HIV/AIDS activist.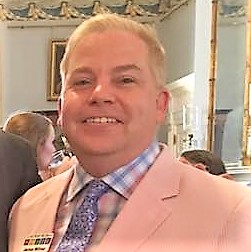 James Millner is the interim executive director of Virginia Pride, an organization dedicated to making the Richmond region a better place for LGBTQ people to live work and visit.
James has more than 25 years' experience in public relations, social marketing, advocacy and non-profit management having worked for community-based service organizations, government agencies and Fortune 500 companies.

Empowering the Direct Care Workforce
COVID-19 has exacerbated the long-term care sector's shortage of personal care aides, home health aides, and certified nursing assistants.  Long before the pandemic stressed the system, advocates and workers  called for greater support, recognition, and respect for the primarily female workforce that provides the majority of hands-on care to older adults and people with disabilities.
Join us for a conversation that explores these issues, celebrates direct care providers, and gets  both practical and poetic with thoughts on forging a new, sustainable, and just pathway for the workforce.
February 23, 2021
6:00 – 7:00 pm Eastern Time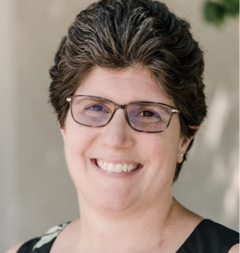 Nancy Kusmaul, PhD, MSW, is an Associate Professor in the Baccalaureate Social Work program at the University of Maryland, Baltimore County.  She received her PhD from the University at Buffalo School of Social Work and her Master's in Social Work from the University of Michigan.
Dr. Kusmaul worked as a social worker in nursing homes and hospitals for more than a decade. Her research promotes social justice for the oldest and frailest of older adults and their intergenerational professional caregivers by focusing on organizational culture, trauma informed care, and the impact of trauma experiences on workers and care recipients.
She is particularly interested in direct care workers in organizations, such as Certified Nursing Assistants in nursing homes and home health care workers employed by agencies. She is co-chair of the Aging Committee for the Maryland chapter of NASW and is a fellow of the Gerontological Society of America.
Dr. Kusmaul was a 2019-2020 Health and Aging Policy Fellow, working in the U.S. Senate and with the Centers for Medicare and Medicaid Services (CMS).  She has done several podcasts on aging, trauma, and nursing homes on various platforms.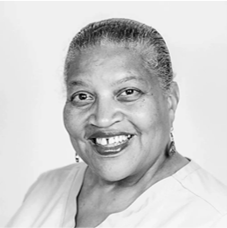 Cheryl Vessells, CNA, entered the direct care profession in 1986. Over the course of her career she has worked as a CNA in San Francisco, Philadelphia, and Richmond, Virginia. Most recently, Cheryl spent ten years working in home care with Family Lifeline.
In 2019, Cheryl and eight other providers formed a collaborative poetry group called the Hearts of Gold Collective, as part of the health equity in the arts project Stretching My Hands Out: A photo-narrative celebration of the direct care workforce. She wants people to know that CNAs and PCAs are the front line in long-term care.
Born and reared in Philadelphia, Cheryl raised her family in San Francisco's Tenderloin District. She resides in the city of Richmond, VA.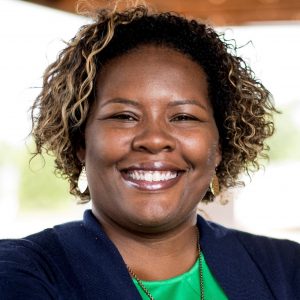 Katina Williams, President & CEO, holds a B.S. in Psychology and a M.A. in Counseling Psychology from Bowie State University, Bowie, MD. Katina worked in homeless service provision for over 13 years at St. Joseph's Villa in various capacities until her departure as Director of Program Operations. In 2016, she became the Director of Community Impact providing vision, leadership and planning in United Way's Steps to Success Strategic Framework for Financial Well-Being and Health Programs.
Prior to becoming CEO, Katina served as Family Lifeline's VP of Long-Term Support Services providing oversight for the Home Care, Visiting Volunteers and Care Coordination programs.
She currently serves on the Greater Richmond Continuum of Care Board, St. Joseph's Villa Board of Trustees and Housing Corp Boards.

Longevity: New Opportunities, Creative Contributions
Encore career…following your nose…pursuing a childhood dream…making a bucket list. Opportunities to pursue second and third careers, meaningful volunteer work, and lifelong learning offer each of us many chances to define and redefine purpose, meaning, and fulfillment throughout our lives.
Join us for a joyful, lively discussion with panelists who are creatively contributing through new opportunities in later life.
March 16, 2021
6:00 – 7:00 pm Eastern Time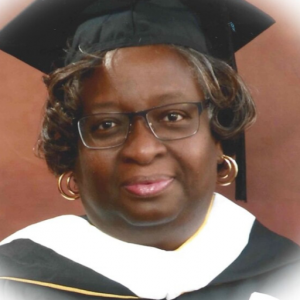 Harrietta "Debbie" Ward, MS, is a 2020 graduate of the VCU Gerontology Master's program. Prior to earning her Bachelor of Arts degree in African American Studies (AFAM), in 2016, she worked for 30 years as a Radiologic Technologist at Hunter Holmes McGuire VA Medical Center in Richmond, Virginia. As an AFAM major, Debbie worked as the Program Coordinator for a grant exploring financial literacy among African American youth. While completing her degree in Gerontology, she worked as the Coordinator for The Greater Richmond Age Wave, now known as The Longevity Project for a greater Richmond. 
She is currently serving as the Telephone Reassurance Visiting Volunteer Coordinator for the Richmond area nonprofit, Family Lifeline. In this role, Debbie focuses on older adults and persons with disabilities suffering from loneliness and isolation by matching them with volunteers in the community.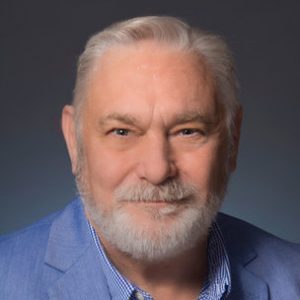 John Countryman, MS, PhD is a VCU-trained Gerontologist, a certified Guided Autobiography facilitator, a certified Reminiscence and Life Story facilitator, and founder of Storying Later Life.
He hosts a web-based weekly broadcast, "Long-Life Round Table: Conversations for the Health of It" for the Longevity Center in Richmond. His work combines his passion for life-long learning and enthusiasm for the lived experience of older adults.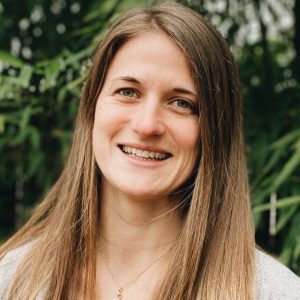 Rachel Ramirez, MPA, has been the Executive Director at the Lifelong Learning Institute in Chesterfield since March 2014. She previously worked for four years in IT and as a Financial Team Manager for a nonprofit in Mechanicsville. Before that, she was an Assistant Branch Manager with First Market Bank in Richmond and a Store Manager at Starbucks Coffee Company.
Rachel has enjoyed attending and serving with Cloverhill Church for over 15 years and is grateful for the opportunities she has had to work with Give Hope 2 Kids, a children's home in the mountains of Honduras. Rachel earned a Bachelor's Degree in Organizational Leadership and Management from Regent University in 2006, and a Master's Degree in Public Administration with a Graduate Certificate in Nonprofit Management from VCU in 2018. Rachel and her husband, Luis, love spending time with family and friends, traveling, and excitedly welcomed their firstborn son in August 2018!
Cognition, Resilience, & Thriving: Profiles in Family Care
No doubt, you've heard of caregiver burden and caregiver stress. There is another essential lens that too often gets neglected in discussions about caring for one another: thriving.  When we recognize that care is a mutual and continual part of the human experience, new possibilities open up.
In this segment,  panelists with professional and lived experience will take a deep dive into topics seldom explored alongside caregiving: thriving, resilience, and day-to-day strategies for working with our adaptable, malleable brains. Who knows? After this panel, we may just all agree to retire the term caregiver!
March 30, 2021
6:00 – 7:00 pm Eastern Time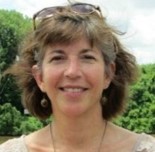 Dee Caras, MSG, represents Senior Connections, the Capital Area Agency on Aging, where she serves as the Caregiver Support Specialist.
Dee obtained her Master's Degree in Gerontology at VCU, is a Certified Dementia Practitioner, and is trained by the Rosalynn Carter Institute in the Caring for You, Caring for Me Curriculum. This formal training, in concert with a professional career in roles spanning the continuum of care provides a strong basis from which to support and educate elders and those who care for them.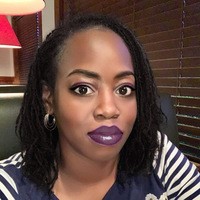 Saffie Touray-Roane, BSN, RN, CCM is a registered nurse who is the mother of two children on the autism spectrum. She is also the primary caregiver for her elder mother.
In her spare time, Saffie enjoys spending time with her family, reading, antique shopping, traveling, and refinishing furniture.
Session begins at 00:02:30
Elder Endangerment & Financial Exploitation
Mistreatment of older adults occurs in forms shocking and subtle. Abuse, neglect, and financial exploitation threaten life expectancy and longevity. In Virginia, a pioneering safety net of gerontologists and advocates is dedicated to protecting  elder rights and preventing elder abuse.
Join us for a critical discussion on guardianship, elder advocacy, and creating safe communities.
April 13, 2021
6:00 – 7:00 pm Eastern Time

Stephanie Edwards holds a Bachelor of Arts in Social Work from Christopher Newport University as well as a Master of Science in Gerontology from Virginia Commonwealth University. She has worked with the older adult population for the entirety of her career.
Ms. Edwards has worked in the Adult Protective Services/elder abuse investigation field for 24 years. She is currently employed as a Family Services Specialist III at York-Poquoson Social Services in Yorktown, VA.
Ms. Edwards is the founder and coordinator of the Peninsula Elder Abuse Forensic Center which is an enhanced multidisciplinary team that hears complex cases of elder abuse, neglect and financial exploitation. She is also currently working toward developing an Adult Fatality Review Team for the Virginia Peninsula.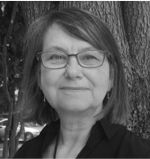 Patti G. Meire, Esq., joined the Virginia Department for Aging and Rehabilitative Services (DARS) in August 2016 as Coordinator for the Public & Guardian Conservator Program.
She is a 1986 graduate of the Georgetown University Law Center.
Patti has had a varied legal career working in private practice and in public service positions.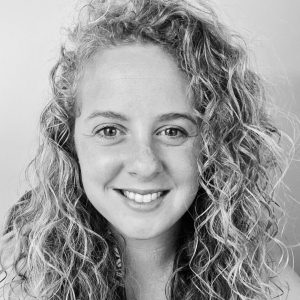 Ellie Rest is the coordinator of the CONECT Program in James City County, which is a joint initiative between the Fire, Police, and Social Services departments that helps eliminate barriers to social determinants of health.
As a graduate of the VCU Gerontology Program, Ellie provides a unique perspective to elder endangerment through a gerontological lens combined with her years of experience in adult protective services.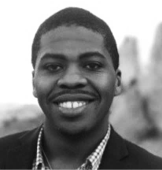 Edward P. Richards, BSW, MPA Candidate Public Guardian Program Director at Senior Connections, CAAA has worked as a Virginia Public Guardian Program Director for 4 years and at Home Again Richmond Men's Emergency Shelter for 2 years as the Program Manager, providing services to single adult homeless men. Edward has 6 years of non-profit program management experience and 7 years of case management experience using his Bachelor of Social Work to serve vulnerable populations. Edward currently serves as the current recording secretary for the Richmond Association of Black Social Workers.
He has completed speaking engagements with Virginia Commonwealth University School of Social Work, Richmond Public Schools, and Virginia Housing Alliances Housing Most Vulnerable Conference in 2019. Edward achieved his Bachelor of Social Work from Virginia Commonwealth University with cum laude Latin honors, received a student success award, and was inducted into both Omicron Delta Kappa and Phi Alpha Honor Society for Social Work. Currently Edward is near the completion of his Masters in Public Administration and Certificate of Financial Management from Virginia Polytechnic Institute and State University, better known as Virginia Tech.
Edward can be reached at edwardrich21@gmail.com for networking and collaboration.