The Use of Technology to Engage Persons with Dementia
Live webinar held May 11, 2017 (1:30-2:45 US East Time Zone)
INTENDED AUDIENCE
This training program is intended for staff and students from many levels, disciplines, and settings (both facility and community-based), including staff involved in providing long term care (e.g., nursing staff and administrators), as well as behavioral health staff who work with older adults.
Additionally, staff from Adult Protective Services, home health, adult day healthcare, respite care, area agencies on aging, Emergency Department staff of acute care hospitals, hospital discharge planners, and others serving older adults could benefit from the training.
ABOUT THE WEBINAR
This webinar will discuss current research related to the use of technology in care of persons with dementia with examples of the specific modalities available. Attendees will gain a general understanding of available technology and how it can improve quality of life for residents, how to integrate technologies in the care of people living with dementia and an overview of the impact & outcomes of the technology.
LEARNING OBJECTIVES
Offer a general understanding of available technology and how it can improve quality of life
Learn how to integrate technologies in the care of people living with dementia
Measure the impact & outcomes of the technology
CERTIFICATES OF ATTENDANCE
Attendees will be able to request a certificate of attendance through the webinar's exit survey.
These certificates will then be e-mailed a week after the event.
Lora Epperly, MSN, RN, CDP
Panelist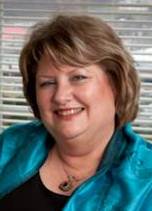 Lora Epperly is the Director of Business Development and Care Innovations for Commonwealth Care of Roanoke, Inc. (CCR). Ms. Epperly has significant experience in the long-term care, acute care, and home care settings, corporate health and benefits arena, as a staff nurse, nurse manager, senior management team member and consultant. She holds a diploma in nursing from Community Hospital of Roanoke Valley School of Professional Nursing and both a BSN and MSN from Radford University.
Currently, Lora is responsible for overseeing all the culture change initiatives in CCR. She has been instrumental in initiating culture change practices throughout the organization, not only in nursing care delivery but also in the design/redesign of the physical plant. These changes have included doing away with traditional nurses' stations in favor of common areas encouraging positive interactions between staff, residents, and families in a non-institutional type setting. In addition, she has overseen the installation of individual medication cabinets in residents' rooms to decrease the chance of medication errors as well as decrease the time needed to administer medications to residents. Most recently, traditional nutrition rooms are being replaced with nutritional centers in each resident care area (neighborhood) to encourage residents to increase fluid and nutritional intake, again in a non-institutional type setting.
Charles de Vilmorin
Panelist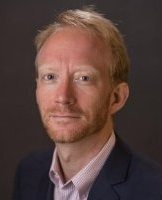 Charles de Vilmorin is the CEO and Co-founder of Linked Senior, Inc, the leading life enrichment platform for the senior care market. The solution improves outcomes, client satisfaction and enables person centered life enrichment. His passion for seniors and the senior care industry started with his relationship with older members of his family and the thesis he wrote while attending Georgetown University: The nursing home institution, a Foucauldian paradigm.
Prior to Linked Senior, Mr. de Vilmorin served as director of Marketing at Trident Internet Systems, a DC based IT consulting and service firm. Back in Europe, he served as the Assistant to the Worldwide Financial Controller of the French consumer electronic goods company, Thomson Multimedia, (Parent company of RCA and Technicolor in the US) He has also served as Assistant Product Manager of the Educational Line at Mattel, Inc in France.
Mr. de Vilmorin holds a Master's Degree in Communication, Culture and Technology from Georgetown University, a Master's Degree in International Management from Dauphine University, Paris and a BBA Hon's in European Management from Lancaster University UK.
Scott W. Sautter, PhD
Panelist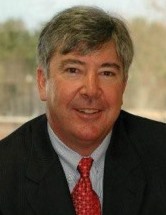 Dr. Scott Sautter is a Licensed Clinical Psychologist and a Board Certified Neuropsychologist. He has been the Director of Hampton Roads Neuropsychology since 1992.
Dr. Sautter received his PhD from Vanderbilt University and completed his Post Doctoral Fellowship in Neuropsychology at the University of Virginia School of Medicine.
He is the past Chair of the Medical & Scientific Committee of the Southeastern Virginia Chapter of the Alzheimer's Association, past President of the American Board of Professional Neuropsychology, Community Faculty as an Assistant Professor at the Eastern Virginia Medical School, and has served as an Associate Professor at Regent University, College of William & Mary and Old Dominion University.
Jennifer Inker, MBA, MSG
Moderator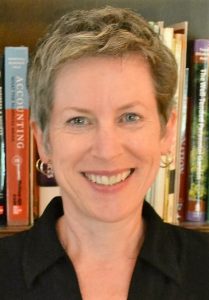 Jenny Inker is a Gerontologist and an Instructor in the Virginia Commonwealth University (VCU) Department of Gerontology. She is also the Program Director of the Assisted Living Adminsitration Specialty Area at VCU's Department of Gerontology.
She holds an undergraduate degree and MBA in Healthcare Administration from George Washington University, a Masters in Science (Gerontology) from VCU and is pursuing her doctorate in Health Related Sciences (Gerontology) at VCU.
Jenny has worked for over 25 years in the senior living sector in the United Kingdom and the United States and has participated in and led teams in the government sector, the non-profit sector and in private industry.
EVENT RECORDING & RESOURCES