Sexuality in Long-Term Care: Ethical and Practical Issues
Live webinar held April 23, 2015
INTENDED AUDIENCE
As with previous series, the proposed training program is intended for staff and students from many levels, disciplines, and settings (both facility and community-based), including staff involved in providing long term care (e.g., nursing staff and administrators), as well as behavioral health staff who work with older adults. Additionally, staff from Adult Protective Services, home health, adult day healthcare, respite care, area agencies on aging, Emergency Department staff of acute care hospitals, hospital discharge planners, and others serving older adults could benefit from the training.
WEBINAR OBJECTIVE
This webinar focused on sexuality in the aging adult and address ethical matters related to consent in those with and without dementia
WEBINAR ACCESS
The live event was open to all and free for all.
Attendees were required to have a computer with access to high speed internet (to view the slide presentation) and computer speakers OR access to a telephone. Additional information was provided through the registration form.

Andrew L. Heck, PsyD, ABPP
Presenter
Andrew L. Heck, PsyD, ABPP, is a licensed clinical psychologist and Clinical Director at Piedmont Geriatric Hospital in Burkeville, Virginia. Dr. Heck is board certified in both Clinical Psychology (2005) and Geropsychology (2013; founding member).
As Piedmont's Clinical Director, he is responsible for the operations of the Social Work, Psychology, Rehabilitation, Nursing, and Clinical Training departments, as well as the overall clinical operations of the hospital. He holds clinical faculty appointments in the Departments of Gerontology, Pharmacy, and Psychology departments at Virginia Commonwealth University.
He has testified before the United States Senate on geriatric mental health training, and he is heavily involved in national initiatives pertaining to geriatric mental health training, qualifications, and practice. His particular areas of interest include clinical supervision, dementia evaluation, decision-making competency and capacity, behavioral treatment, and ethics in working with the elderly.

Courtney Petley, LCSW
Presenter
Courtney Petley, LCSW Courtney Petley, LCSW, is a Licensed Clinical Social Worker and the Director of the Psychosocial Rehabilitation Department at Piedmont Geriatric Hospital, with 11 years of experience in working with older adults.
The majority of her work experience has been in the inpatient behavioral health setting, and she has also worked with older adults and their families in the community..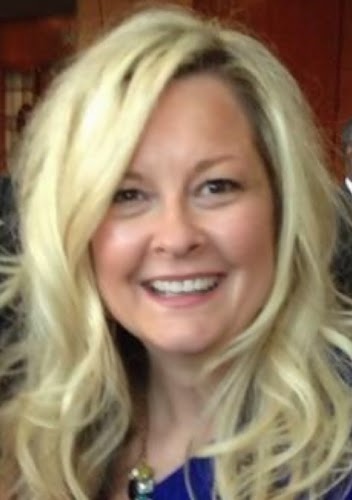 E. Ayn Welleford, PhD
Moderator
E. Ayn Welleford, PhD, received her BA in Management/Psychology from Averett College, M.S. in Gerontology and PhD in Developmental Psychology from Virginia Commonwealth University. She has taught extensively in the areas of Lifespan Development, and Adult Development and Aging, Geropsychology, and Aging & Human Values. As an educator, researcher, and previously as a practitioner she has worked with a broad spectrum of individuals across the caregiving and long term care continuum.
As Associate Professor and Chair of VCU's Department of Gerontology, she currently works to "Improve Elder Care through Education" through her Teaching, Scholarship, and Community Engagement. Outside of the classroom, Dr. Welleford provides community education and serves on several boards and committees.
Dr. Welleford is former Chair of the Governor's Commonwealth of Virginia Alzheimer's and Related Disorders Commission, as well as a recipient of the AGHE Distinguished Teacher Award. In 2011, Dr. Welleford was honored by the Alzheimer's Association at their annual Recognition Reception for her statewide advocacy. Dr. Welleford is the author of numerous publications and presentations given at national, state and local conferences, community engagement and continuing education forums.
In 2012, Dr. Welleford was appointed to the Advisory Board for VCU's West Grace Village project. She is also the recipient of the 2012 Mary Creath Payne Leadership Award from Senior Connections, the Capital Area Agency on Aging.
SLIDES AND EVENT RECORDING