Reducing the Risk of Medication-Alcohol Interactions in Older Adults
Live webinar held March 19, 2015
WEBINAR OBJECTIVE
This webinar addressed medication and alcohol interactions in older adults and how they can have a significant impact on health and well-being as well as on other chronic health conditions. Thorough review of medications and open communication with patients can help to prevent these occurrences.
The presenter showcased three case studies and several polls were issued throughout the presentations.
INTENDED AUDIENCE
As with previous series, the proposed training program is intended for staff and students from many levels, disciplines, and settings (both facility and community-based), including staff involved in providing long term care (e.g., nursing staff and administrators), as well as behavioral health staff who work with older adults. Additionally, staff from Adult Protective Services, home health, adult day healthcare, respite care, area agencies on aging, Emergency Department staff of acute care hospitals, hospital discharge planners, and others serving older adults could benefit from the training.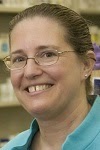 Patricia W. Slattum, PharmD, PhD
Presenter
Patricia W. Slattum, PharmD, PhD,is Professor and Director of the Geriatric Pharmacotherapy Program at Virginia Commonwealth University. Dr. Slattum's teaching, research and practice interests are improving pharmacotherapy for older adults residing in the community and assisted-living facilities and the effects of medications and alcohol on cognition and function.
She partners with a pharmacy located in a large retirement community to develop pharmacy practice models to provide care to seniors. She serves on the Commonwealth of Virginia Alzheimer's and Related Disorders Commission (www.alzpossible.org) and as President of the Board of the non-profit Richmond Area Compassionate Care Pharmacy. Dr. Slattum is Core Faculty of the Virginia Geriatrics Education Center (www.vgec.vcu.edu) and a member of the Alcohol and Aging Awareness Group. She received her B.S. in Pharmacy, Certificate in Aging Studies, PharmD and PhD from VCU.
She completed an NIH postdoctoral traineeship in drug disposition and aging at the University of North Carolina at Chapel Hill.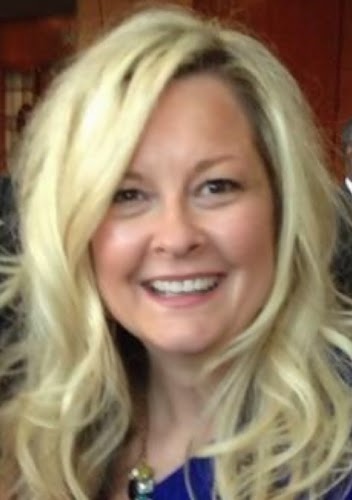 E. Ayn Welleford, PhD
Moderator
E. Ayn Welleford, PhD,received her BA in Management/Psychology from Averett College, M.S. in Gerontology and PhD in Developmental Psychology from Virginia Commonwealth University. She has taught extensively in the areas of Lifespan Development, and Adult Development and Aging, Geropsychology, and Aging & Human Values. As an educator, researcher, and previously as a practitioner she has worked with a broad spectrum of individuals across the caregiving and long term care continuum.
As Associate Professor and Chair of VCU's Department of Gerontology, she currently works to "Improve Elder Care through Education" through her Teaching, Scholarship, and Community Engagement. Outside of the classroom, Dr. Welleford provides community education and serves on several boards and committees.
Dr. Welleford is former Chair of the Governor's Commonwealth of Virginia Alzheimer's and Related Disorders Commission, as well as a recipient of the AGHE Distinguished Teacher Award. In 2011, Dr. Welleford was honored by the Alzheimer's Association at their annual Recognition Reception for her statewide advocacy. Dr. Welleford is the author of numerous publications and presentations given at national, state and local conferences, community engagement and continuing education forums. In 2012, Dr. Welleford was appointed to the Advisory Board for VCU's West Grace Village project. She is also the recipient of the 2012 Mary Creath Payne Leadership Award from Senior Connections, the Capital Area Agency on Aging.
SLIDES AND EVENT RECORDING