Opioid Use in Older Adults: The Double-Edged Sword
Live webinar held Wednesday, November 28, 2018 (1:30-2:45 US East Time Zone)
INTENDED AUDIENCE
This training program is intended for staff and students from many levels, disciplines, and settings (both facility and community-based), including staff involved in providing long term care (e.g., nursing staff and administrators), as well as behavioral health staff who work with older adults.
Additionally, staff from Adult Protective Services, home health, adult day healthcare, respite care, area agencies on aging, Emergency Department staff of acute care hospitals, hospital discharge planners, and others serving older adults could benefit from the training.
As always, students in any field of aging are encouraged to attend!
ABOUT THE WEBINAR
This webinar will review special considerations for the use of opioids for pain management in older adults as well as the challenge of opioid misuse in this population. Learners will be able to describe physiological changes in older adults as they impact choice of opioid therapy, select appropriate opioid therapy for older adults, and describe opioid misuse and management of opioid use disorder in older adults.
LEARNING OBJECTIVES
Describe physiological changes in older adults as they impact choice of opioid therapy,
Apply considerations to select appropriate opioid therapy for older adults
Summarize opioid abuse, misuse, and diversion in older adults
Develop a management plan for opioid use disorder in older adults
CERTIFICATES OF ATTENDANCE
Attendees will be able to request a certificate of attendance through the webinar's exit survey.
These certificates will then be e-mailed a week after the event.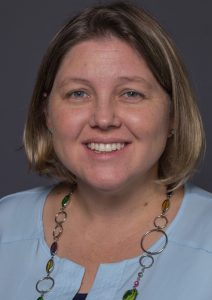 Ericka L. Crouse, PharmD
Panelist
Dr. Ericka Crouse is Associate Professor at the Virginia Commonwealth University School of Pharmacy. She received her PharmD degree at the University of Florida. Dr. Crouse completed a Geriatrics Pharmacy Residency at the Durham Veteran's Affairs Medical Center in North Carolina and a Psychiatry Pharmacy Residency at VCUHealth. She practiced as a Clinical Pharmacist on the inpatient psychiatry unit at VCUHealth for 12 years prior to transitioning to a faculty member. She continues to practice at VCUHealth where she rounds on the inpatient Geriatric Psychiatry team and practices at the MOTIVATE Substance Use Disorders Clinic. She currently serves as the Secretary for the Board of the College of Psychiatric and Neurologic Pharmacists (CPNP) organization.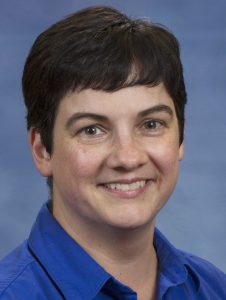 Laura Morgan, PharmD, MEd
Panelist
Dr. Laura Morgan is currently Associate Professor in the Department of Pharmacotherapy and Outcomes Science at Virginia Commonwealth University/Medical College of Virginia. She is Director of the Foundations of Pharmacy Practice Laboratory courses and works as a clinical pharmacist in the Palliative Care Clinic at VCU Health.
Dr. Morgan graduated from the University of North Carolina at Chapel Hill School of Pharmacy. She then completed a Family Practice residency at the University of Texas Health Science Center at San Antonio. She completed a Masters of Education at Virginia Commonwealth University.
Dr. Morgan is interested in the management of chronic non-malignant pain and cancer-related pain. She has published in the areas of pharmacy education, chronic pain management, and opioid overdose prevention.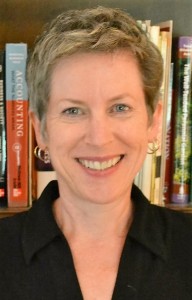 Jennifer Inker, MBA, MSG
Panelist
Jennifer Inker, PhD, MBA, MSG, Instructor, Department of Gerontology, College of Health Professions, Virginia Commonwealth University
Jennifer (Jenny) Inker received her Bachelors degree in Art History from George Washington University, Washington, D.C. After completing her undergraduate degree, Jenny lived and worked for 21 years in the United Kingdom where she gained a Postgraduate Diploma in Housing Management and a Masters in Science in Strategic Housing Management. She worked in various leadership roles in the affordable housing sector in England and Wales, including non-profit operations management and local government.
Jenny returned to the United States in 2007 and received an MBA in Healthcare Administration from George Washington University in 2011, a Masters in Science in Gerontology from Virginia Commonwealth University in 2013, and a PhD in Health Related Sciences (Gerontology) from Virginia Commonwealth University in 2018. In the U.S. she has worked as an executive director for non-profit and for-profit assisted living providers. Jenny is a licensed assisted living facility administrator in the Commonwealth of Virginia and a certified Myers-Briggs Type Inventory Practitioner (Step I and Step II).
Jenny has been an instructor in the Department of Gerontology at VCU since 2014. She teaches Sociology of Aging, Aging and Human Values, and Long Term Care Administration. Jenny's research interests include ageism and attitudes to aging, long-term care workforce training, and the development of elderhood.
EVENT RECORDING AND SLIDES
QUESTIONS POSED DURING THE WEBINAR
Do you feel older adults who smoke marijuana (THC) on a daily basis precipitates a proclivity to seek out opiods?
I think this is a very controversial question that we do not have an evidence-based answer to. Some would say that THC (Tetrahydrocannabinol (THC), the active chemical in cannabis) helps with pain and would be less likely to seek out opioids if the THC is helping relieve their pain; whereas others would say THC is a drug of abuse and if you abuse one drug have a higher likelihood to abuse another. That said, the most commonly co-ingested medication in older adults who use opioids tends to be alcohol, not THC.
Do these also help with the pain relief they were taking the opiods for originally?
Always a great question. Methadone for "pain management" is usually dosed 2 or 3 times daily; whereas for opioid maintenance for use disorders is only once daily. Suboxone (buprenorphine/naloxone) seems to work a bit better for pain management if the dosing is split into 3 to 4 times per day.  Both will help some with pain, but probably not to the extent that the previously prescribed opioid did. We tend to split buprenorphine doses throughout the day and add in additional therapy (physical therapy, yoga, gabapentin, lidocaine patches, non-steroidal anti-inflammatories (like ibuprofen, if not contraindicated) or acetaminophen.  
How important do you feel it is for older adults to have periodic drug testing to learn if they are actually taking/receiving the drugs prescribed
Personally, I think that older adults should be managed the same as patients of other ages. The current recommendation from the Virginia Board of Medicine is that urine drug testing should be conducted at initiation of opioid therapy, at least every 3 months for the first year of treatment and ant least every 6 months thereafter. I also think when you are suspicious, you should obtain a urine drug test to look for potential inappropriate use.
What best way to approach a patient about opioid reduction or elimination? What should provider say?
The provider should try to obtain buy-in from the patient about reducing opioids or tapering off. Educating the patient about the long-term consequences of opioid therapy is an important part of this process (immunosuppression, decreased hormone levels, hyperalgesia, increased fall risk, unintentional overdose). Reassuring the patient that they will be supported through the taper and managing withdrawal symptoms they might experience. This means closely following the patient with frequent visits (in-person, phone calls) over several weeks to months is part of that supportive process. Educating the patient that we have seen success in patients who are no longer taking opioids. Studies show that patient's pain is no worse 6 months after discosntinuing opioids and in some cases the pain control is actually better.
What resources can caregivers provide to patients if patients verbalize a concern about their misuse? or a caregiver suspects misuse?
Our medical community is in a cultural shift and prescribing less opioids and even stopping the medication without titration. What would you recommend for an older adult that refuses to engage a medical detox from the substance?
Patients on long-term opioid therapy should not have therapy abruptly discontinued. We aim to find the lowest effective dose for patients who are unable to stop taking opioids altogether. What patients often don't know is that opioids can worsen pain, especially at higher doses. It's a phenomenon that can be difficult to explain to patients because we don't have a good understanding of how it happens. IF a patient is unable to discontinue opioids then it is important to keep them safe by not co-prescribing other CNS depressants (benzodiazpeines, sedatives) that can put them at increased risk for overdose, falls, cognitive impairment, etc.
Why is Fentanyl not to be used for Opiod Naïve individuals?
Fentayl is a very potent opioid. In the patch form, it is too strong and has a long duration of action for someone who hasn't developed a tolerance to opioids (opioid naïve). Giving a patient a fentanyl patch who doesn't have some level of opioid tolerance can cause respiratory depression and death. Fentanyl in the IV form, such as during surgery, is often given to patient's who are not opioid tolerant but those circumstances are much different considering it is a short-acting form and the patient is monitored closely.
REGISTER FOR OUR MICROLEARNING WEBINAR NOW!