Beyond Natural Disasters: Managing Critical Events in Congregate Settings
Live webinar was held March 20, 2017 (1:30-2:45 US East Time Zone)
INTENDED AUDIENCE
This training program is intended for staff and students from many levels, disciplines, and settings (both facility and community-based), including staff involved in providing long term care (e.g., nursing staff and administrators), as well as behavioral health staff who work with older adults.
Additionally, staff from Adult Protective Services, home health, adult day healthcare, respite care, area agencies on aging, Emergency Department staff of acute care hospitals, hospital discharge planners, and others serving older adults could benefit from the training.
ABOUT THE WEBINAR
Staff participating in this webinar will be better trained to recognize and respond to geriatric mental/behavioral health issues before costly inpatient treatment becomes necessary, or anyone has been placed at risk of injury. For those situations necessitating inpatient treatment, trained staff in the facility and community will be better prepared to work together to facilitate psychiatric hospitalization with minimal distress to the older adult and those family members and professions involved in his/her care.
CERTIFICATES OF ATTENDANCE
Attendees will be able to request a certificate of attendance through the webinar's exit survey.
These certificates will then be e-mailed a week after the event.
Linda M. Glasson, CHPA-L
Panelist
Ms. Linda Glasson has experience in training, program development, crisis management, safety, emergency management, and investigations. She is a Certified Health Care Protection Administrator-Lifetime (CHPA-L) and a registered Private Investigator with Virginia's Department of Criminal Justice Services. Ms. Glasson is also a Certified Instructor for Handle With Care®. She is an authorized trainer (nationally) for the Mead Johnson educational program "Safeguard Their Tomorrow" and a multi-year contributor to the National Center for Missing and Exploited Children's publication, Healthcare Professionals: Guidelines on Prevention of and Response to Infant Abduction. Linda has managed security programs at health care facilities in both the Bon Secour and the Sentara Healthcare systems. She has developed model programs for narcotics investigations and the management of aggressive behavior for several facilities. A frequent speaker at seminars and training classes throughout the country, she has authored numerous articles. She currently provides services as a health care security consultant.
Ms. Glasson is a life member and past president of the International Association for Healthcare Security & Safety, a member of the American Society for Industrial Security International, past president of the International Healthcare Security and Safety Foundation, and past president for the Southeastern Safety and Security Healthcare Council. She was an emergency medical technician for 27 years.
Mary P. Chiles, RN-RAC CT 3.0
Panelist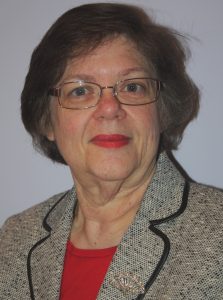 Ms. Mary Chiles is president and owner of Chiles Healthcare Consulting, LLC. She is a registered nurse who graduated from Richmond Memorial Hospital School of Nursing. Her nursing experience is both extensive and varied and she currently maintains certification as a RAC-CT for MDS 3.0. She was employed for eight years with the Department of Medical Assistance Service where she first worked as an utilization analyst for nursing homes and rehabilitation programs. She later became Manager of the Long Term Care Section where she was responsible for oversight of the nursing home program, rehabilitation, ICF/MRs, home health, hospice and durable medical equipment. She was one of the co-authors and founders of the Virginia Medicaid "Specialized Care Program".
In 1995, she formed her own company and is now serving as a long term care consultant for nursing facilities and adult care residences. She works collaboratively with facility staff to implement systems that will enhance compliance with regulatory requirements and improve the facility's overall efficiency, effectiveness, resdient care, and value.
Ms. Chiles has actively participated in many task forces toward the goal of enhancing services and accessibility for the elderly and disabled. She is a member of many professional organization, including, the American Association of Nurse Assessment Coordinators, the American Association of Rehabilitation Nurses, the American Association of Nurse Executives, the American Health Information Management Association, the American Medical Directors Association, and the American Health Quality Association. Ms. Chiles is a active member of the Virginia Healthcare Association [VHCA] and Leading Age of Virginia.
Jennifer Inker, MBA, MSG
Moderator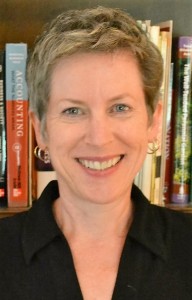 Jennifer Inker, MBA, MSG, Gerontologist; Instructor; Joint Program Director, Assisted Living Administration Specialty Area, Virginia Commonwealth University, Department of Gerontology
Ms. Jenny Inker is an instructor in the Virginia Commonwealth University (VCU) Department of Gerontology. She holds an undergraduate degree and MBA in Healthcare Administration from George Washington University, a Masters in Science (Gerontology) from VCU and is pursuing her doctorate in Health Related Sciences (Gerontology) at VCU.
Ms. Inker has worked for over 25 years in the senior living sector in the United Kingdom and the United States and has participated in and led teams in the government sector, the non-profit sector and in private industry.